Outstanding Achievements
Prime Minister's Book Prize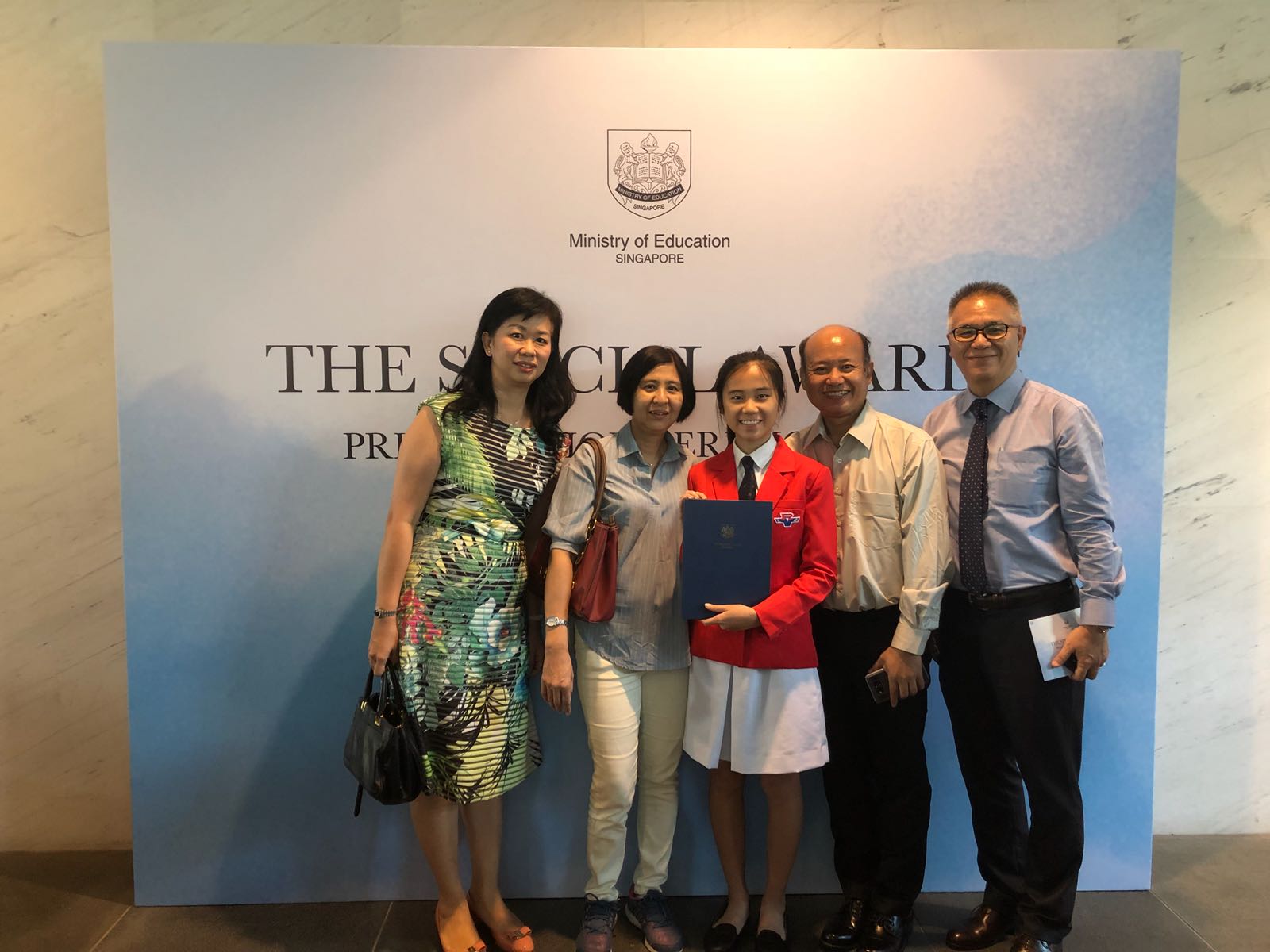 Liu Lingshan (2017)
The Prime Minister's Book Prize Award is given to outstanding students in the secondary schools category who exemplify academic and bilingual achievement.
---
President's Guide Award
Chan Jia Wei (2019)
Tang Rui Yi (2019)
Lee Yan Qing (2019)
Yeoh Hui Qing (2016)
Bernice Lim Si Min (2015)
The President's Guide Award is the highest level of achievement attainable by a Guide below the age of 18. It is given in recognition of the Guides' love for Guiding, her commitment towards the Guiding Movement, and her efforts in upholding Guiding values and skills to respectable standards.
---
Singapore Schools Sports Council (SSSC) Colours Award
National Best Sports Girl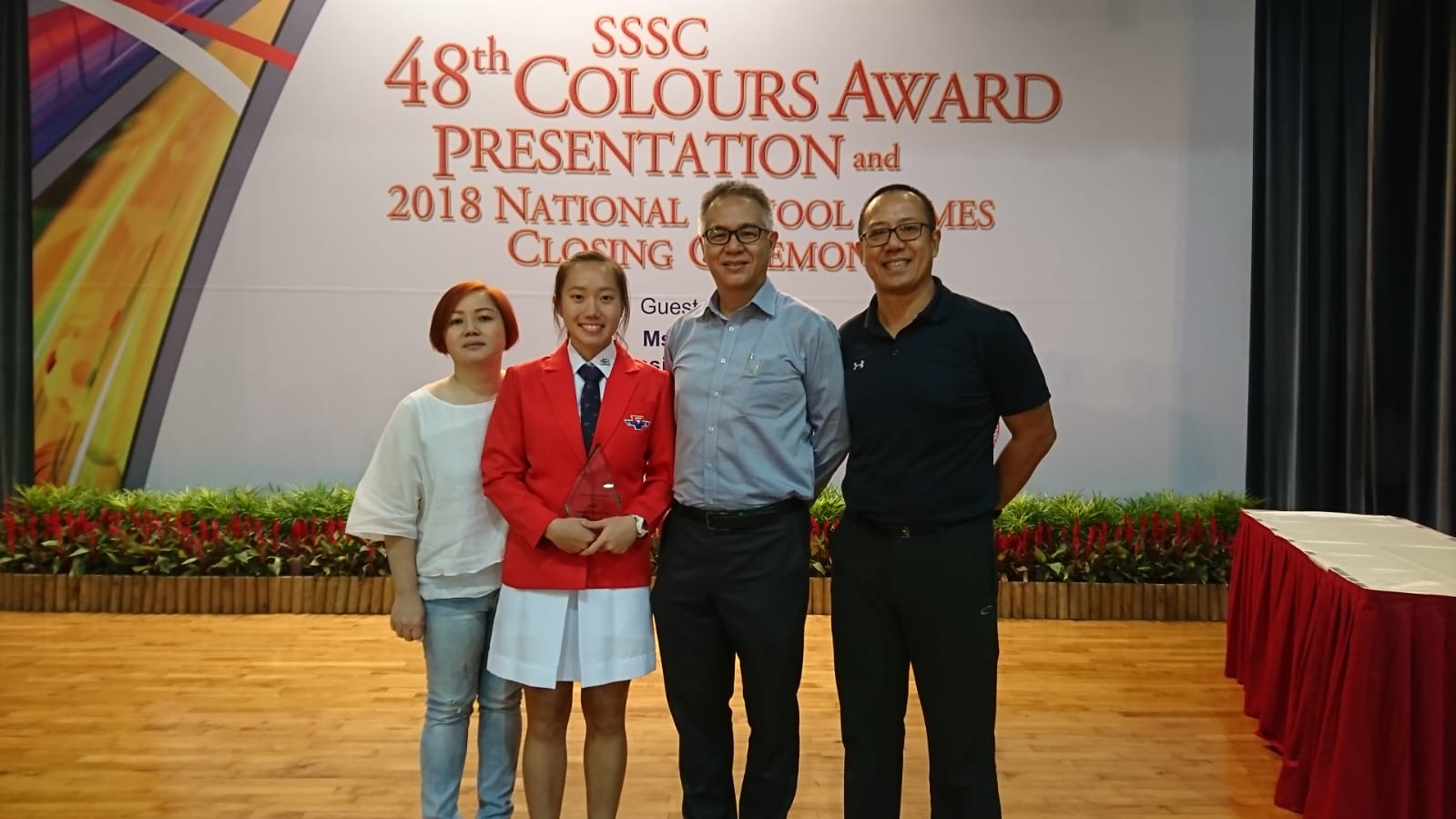 Chai Yi Ann (2016)
Floorball
Lim Zhi Yan (2017)
---
Lee Hsien Loong Award for Outstanding Bicultural Students
Lai Sin Yee (Class of 2018)
Tan Yu Jia (Class of 2015)
The LHLA-OBS is presented to up to three outstanding students in the Bicultural Special Programme (Chinese) [BSP(C)]. The award underpins the strategic importance of developing a core group of students who are able to engage China as well as relate to the West.
---
NSF of the Year 2018
Christopher Goh Zhen Fung (Class of 2016)
NSF of the Year 2019
CFC Chia Zhen You (Class of 2016)
The Lee Kuan Yew Award for All-Round Excellence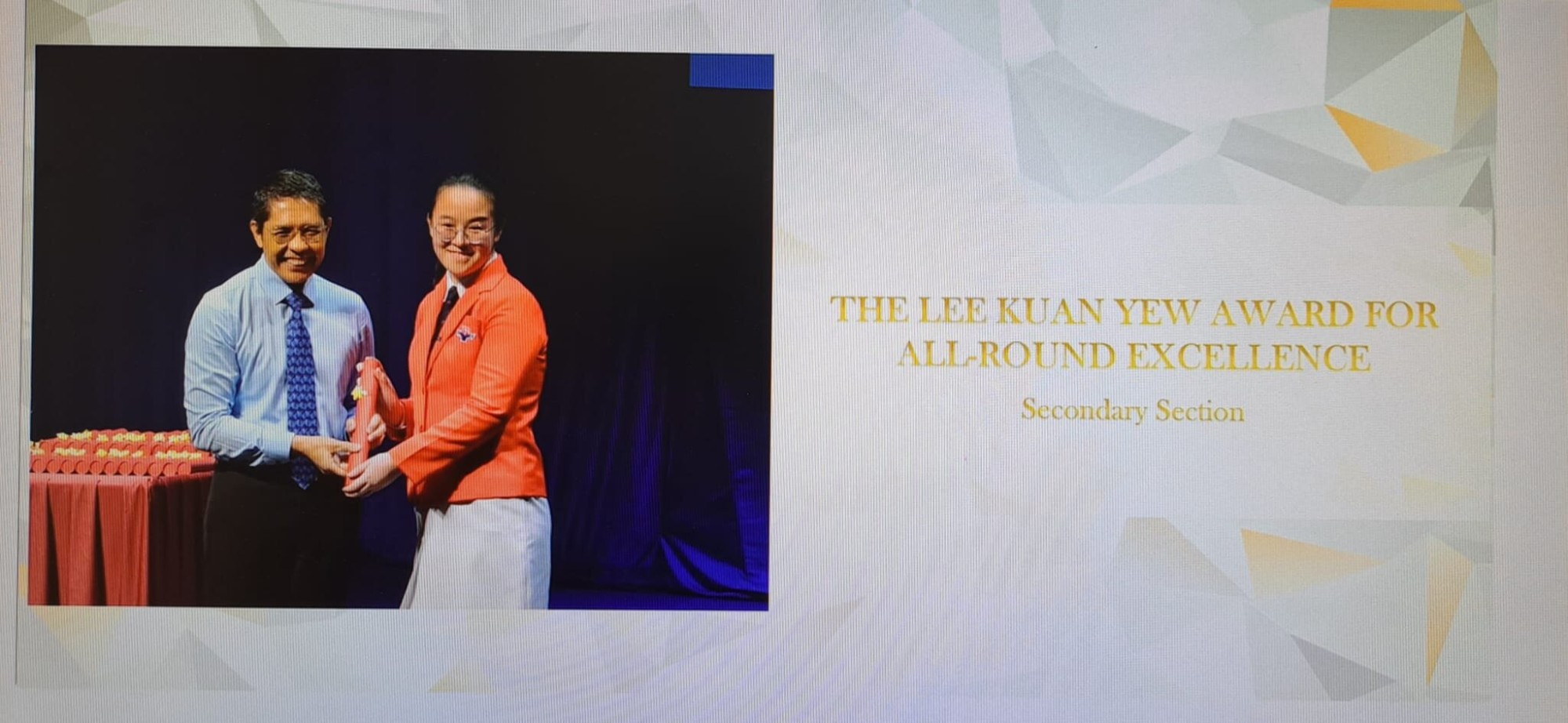 The Lee Hsien Loong Award  for Outstanding Bicultural Students